Whether she is doing casual or formal, actress Stephanie Okereke's style is alway impeccable and effortlessly chic. Times without number, she focusses on looks that are perfectly demure and when it comes to her International assignments, Stephanie opts for power dressing in pieces that commands attention wherever.
As a UNFPA Regional Ambassador for West and Central Africa, the actress has been busy raising awareness on maternal health issues in DRC Congo. "Women should not die while giving life. Girls have rights that need to be respected — education, decent jobs, chose who to marry and when to have children and how many of them," she said. "Every woman and girl have the right to be treated with respect and dignity."
While her campaign has generated lofty reviews, Stephanie kept her style refined and professional, wearing 3 outfits that offered some major inspiration in the art of power dressing. Speaking on the Internation Day, Stephanie opted for a blue military-inspired skirt blazer with a black camisole, after which she visited the Democratic Republic in a printed coat dress.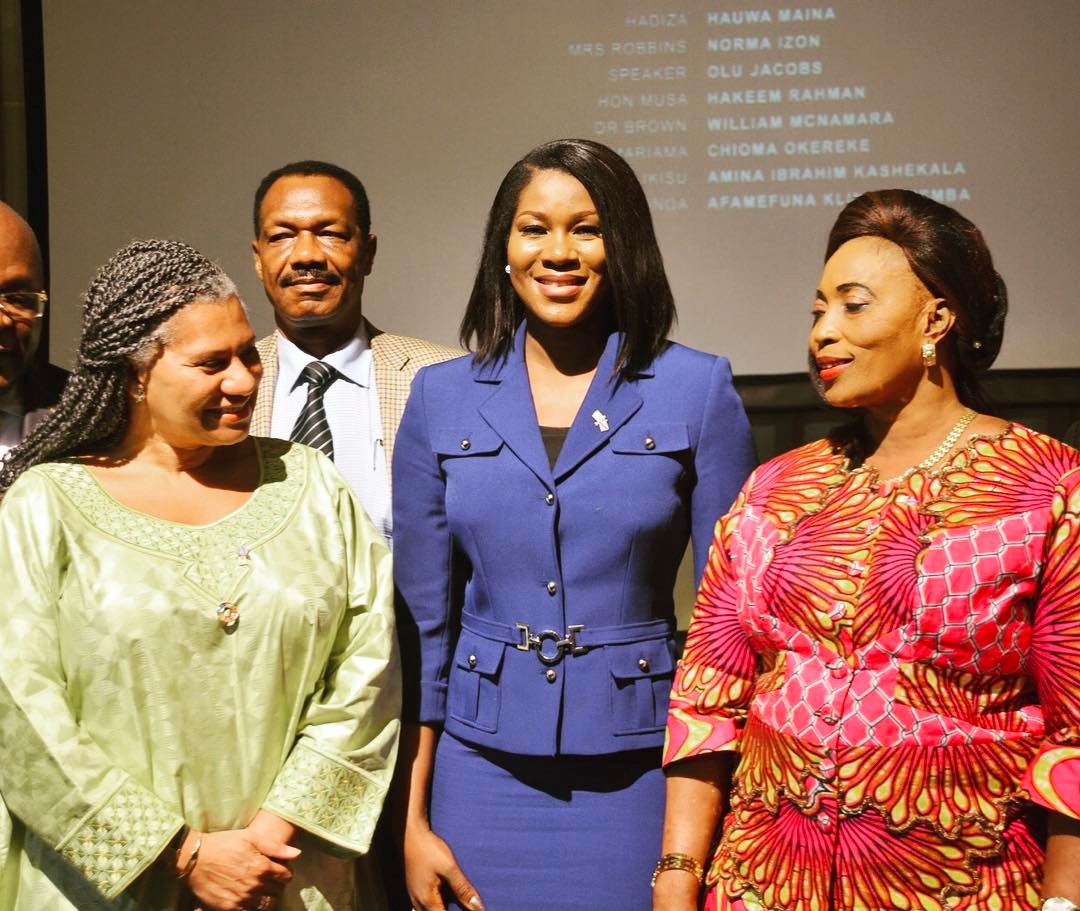 Instagram
The gorgeous purple number, of course, left our jaws completely dropped. The neckline is super flattering, the waistline is magical and the fit is undeniably perfect.
Last but not least, the actress visited Biamba Marie Motombo Hospital in an Odio Mimonet's Ankara dress which she teamed with red lips and some killer black heels.